Wageningen University Campus | The Netherlands | info@foodcase.nl | Customer service +31(0) 317 450 604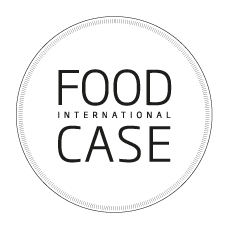 Sustainability
Foodcase International strives to be a leading sustainability-driven organisation. We understand our footprint on the environment and aim to minimise it as practically possible. We rely on modern scientifically-backed evidence to find and create the least environmentally disruptive solutions.
​
Our CSR policy defines our approach towards environmental, social and financial sustainability.
​
Read more about our projects below.
Space-saving Pallet Reconfiguration for Ambient Meals
Increased pallet volume efficiency from 75.3% to 90.1% thus improving the pallet footprint. Better space utilisation allows more meals to be transported on the same pallet

Use of tapeless boxes adds to handling convenience while also encouraging non contaminated recycling.
Introducing a better tray for tapas offerings. Improved material with higher recyclability while delivering the same freshness and shelf life.

Evaluating plant-based tapas alternatives.

Switching from single-use plastic toothpicks to sustainable bamboo/wooden toothpicks.
pallet reconfig ambient meals