Wageningen University Campus | The Netherlands | info@foodcase.nl | Customer service +31(0) 317 450 604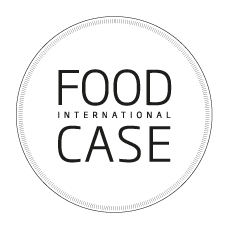 FOODCASE and 19 partners present to you:
The independent Choice
At the WTCE 2019 in Hamburg, FOODCASE together with 19 partners will show airlines,
rail companies, caterers and other service providers how to select their on board F&B concepts, without compromising on the
ease of 'one stop shopping'.

Strong concepts, innovative products and excellent service through collaboration!
That's the key.
FOODCASE and its partners are convinced; our new, transparent business model is a step forward in food solutions for the travel industry. Meet the people behind all our products!