Wageningen University Campus | The Netherlands | info@foodcase.nl | Customer service +31(0) 317 450 604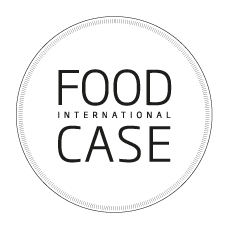 About Us
We are specialists in ambient, frozen and chilled Food and Beverage concepts.
​​
Foodcase creates innovative food and beverage solutions for the travel industry, through a combination of:
​
Ingredient knowledge and Culinary Excellence

Innovative Food and Beverage technologies

Packaging and design
In doing so, we continue to apply our founding ethos: "to Know, to Collaborate , to Create".
We represent and cooperate very closely with network of dedicated manufacturers and brands to develop products which are suitable to use on board. ​Foodcase works with dedicated manufacturing sites in Europe and in Asia.
​
Moreover Foodcase is experienced in assembly of boxed concepts such as breakfast, meal- and snack boxes. From 2 facilities in Poland and Spain we develop and deliver these boxes throughout the world.
Foodcase is your partner for to a successful Buy on Board (BoB) and Hybrid service strategy.
Foodcase is a full service solution partner covering all phases from concept development to production and distribution. We provide:
Food and retail trends insights and development strategy for:

BoB menu

Pre order

Complimentary service

Hybrid concepts

Brand strategy for BoB menu

Food and beverage R&D and Product Development team

Quality Assurance team.

Packaging design team creating suitable and airline proof packaging

Foodcase works on behalf of the customer and is therefore an independent advisor.
​
Foodcase International BV is a ISO 22000:2018 certified company. Click to view certification.